One of the latest Remembered Graves uncovered and added to the strimming and cleaning rota is that of Horace Marshall, aged 24, died 16th July, 2015 and the son of Arthur William and Anne Marshall of 3 Waterloo Terrace, Bramley.
Horace was a Private in the  1st/6th Bn. Duke of Wellington's (West Riding Regiment).
Please also find in this post a Flyer designed by Annabel Gaskin to draw attention to the work of the team and attract new volunteers.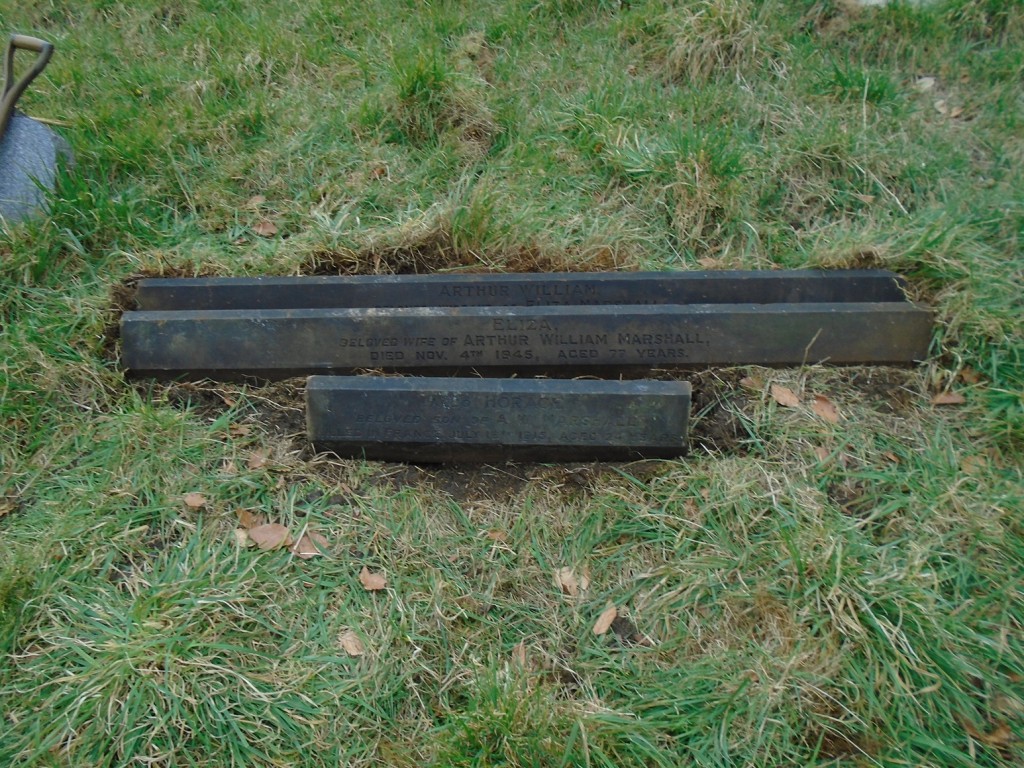 Marshall Grave after unearthing and clearing